Jasmine Hampshire, Centre Manager
How long have you been working in this sector?
I have been working in Early Childhood Education for just over 2 years.
What do you love most about what you do?
I love seeing the children each day, hearing them laugh and having fantastic conversations with them about what my favourite dinosaur is!
What are three things that make your centre special?
We are conveniently located in the heart of Wellington; this means we have many different families that all add to the culture of Active Explorers Cambridge Terrace. We also have a very homelike feel where whanau are welcome to spend time with their children. Another thing that sets our centre apart is our team - all staff at Active Explorers Cambridge Terrace are always willing to extend on their own learning.
What is your favourite time of the year at the centre, and why?
I particularly love when we have our whanau evenings, especially the one we tend to have at the end of the year, just before Christmas. This whanau evening is always relaxed, and the children are so excited. It is great to be able to strengthen those fantastic bonds we have with whanau.
What is your personal ECE philosophy?
I believe that each individual child needs to develop holistically. Mason Durie's Te Whare Tapa Wha theory underlines a lot of my philosophy. In order for formal learning to happen, the whole child needs to be looked at first.
Graduate Diploma in Teaching (Primary) and currently looking to do a Post-graduate Diploma in Early Childhood Education.
more
Lian Gu, Qualified Teacher
Hi, I am the mom of a five-year-old boy and feel fascinated by how children play, think and grow in their individual wonderful ways. I am from China and lived in Auckland for some time before moving to the cool Welly. I love reading, listing to podcasts, walking and reflecting. Being with children open a new window to the world and it is a unique experience to grow up with them.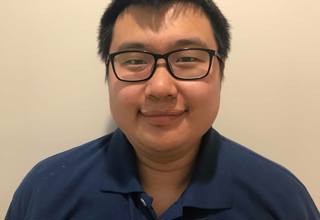 Lixing Li, Qualified Teacher
Kia ora, I'm Lixing. I'm from China and I speak both Chinese and English. I started my teaching journey in 2016 then gained the qualification and registration. I concentrate on children's physical and emotional development and believe interest is the best teacher for children's learning. I can't wait to meet you in infants and toddlers room and know your family.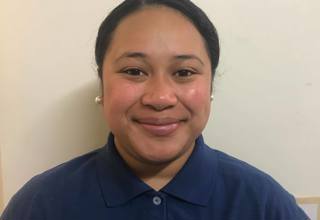 Tamara Leiu, Teaching Assitant
Kia ora, Talofa! My name is Tamara, I have been working at Cambridge Terrace for 3 years now. I love building strong relationships with the tamariki and watching them grow and develop.
I am always looking for fun new activities to do with the children and enjoy working with an amazing team. I look forward to meeting you all.