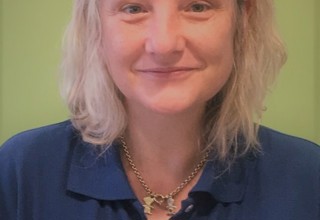 Shelley Brunton, Centre Manager
What inspired you to become an early childhood teacher?
I wasn't aware that there was such a profession, having grown up in a very small town and not attending any early childhood settings myself.  However, my early experiences and choices laid the foundation for what has become my passion, ECE.  I've been working in this sector now for 23 years.
What do you love most about what you do?
The fun, the unpredictable, the emotion, the challenges, the joy, the business, the quiet times, the hugs, the creativity, the problem solving, the collaboration, the learning .
What are the three things that sets your centre apart?
Our families – A community that works together to give children the best
Our children – who are amazing
Our teachers – our most important resource
What is your favourite time of the year at the centre, and why?
Anytime when children can get outside and explore; jumping in puddles, getting wet, playing in mud and sand, walking, running, skipping, visiting local parks, hunting for bugs, screaming into the wind. 
We can learn the most amazing things when we just set out to have fun.
more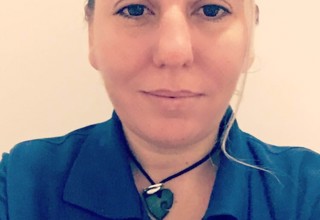 Victoria Edmonds, Team Leader Infants
Bachelor of Education – Early Childhood, Workplace First Aid Qualified
Victoria is a motivated teacher and team leader who has been with us for a number of years.  Victoria is an experienced teacher that has a passion for programme planning and loves to create an attractive environment that celebrates the learning and aroha in her room.  Interesting facts about Vicki – She loves spending time with her boys and has a secret love of on-line-shopping.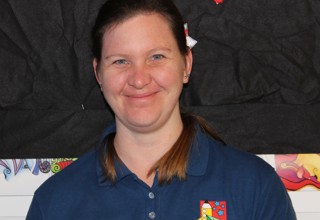 Liz Cherry, Team Leader Toddlers
Graduate Diploma of Teaching – Early Childhood, Bachelor of Education – Primary, Workplace First Aid Qualified
Liz is a highly organised and focussed teacher and leader. She values what teachers, parents and children bring to the programme and likes to be innovative and creative with teaching and learning with toddlers. Interesting facts about Liz, she's a 'DIY Wannabe' and played rep hockey in her younger days.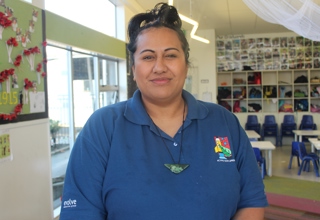 Kiri Hughes, Team Leader Rising Fives
Bachelor of Education – Early Childhood, Workplace First Aid Qualified
Kiri is personality plus and passionate to boot. An experienced teacher and developing leader she is big on building relationships and celebrating learning. She has strong room management skills and assessment and programme planning practices. Interesting facts about Kiri - she LOVES to laugh and is pretty skilled on the netball court.